Fly Home. Feel Better
You can confidently visit the Caribbean when you work with REVA. Our team of nurses, doctors, paramedics and other qualified specialists can ensure you have access to best-in-class American medical care in case of an emergency. Air ambulance services offer numerous advantages over ground transport, namely increased maneuverability and speed.
Many foreign business people or employees traveling abroad purchase medical evaluation and repatriation insurance due to the unavailability or remoteness of quality health care. At REVA, we provide medical repatriation and evacuation services that cover remote workers stationed in the Caribbean.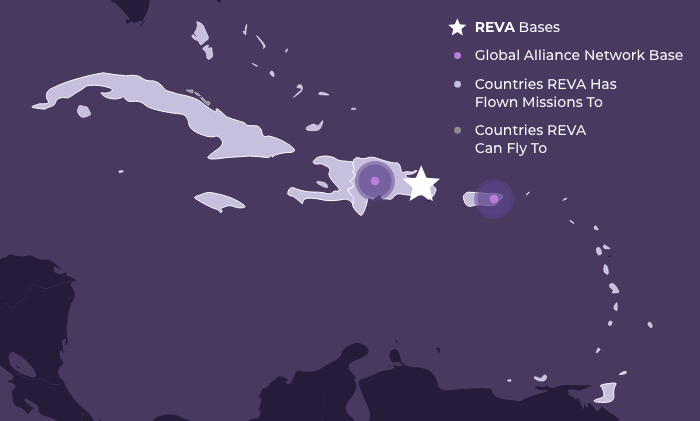 REQUEST AN AIR AMBULANCE NOW
Caribbean Countries Covered
Caribbean Air Ambulance Services: What We Provide
REVA is a leading air ambulance provider in the Caribbean and offers complete care to our patients during every step of the repatriation or evacuation process. Whether you need air ambulance service in the Caribbean or from the Caribbean to the U.S., we will get you to the facility best suited for your circumstances.
At REVA, we don't leave anything to chance. Our staff of full-time medical professionals ensures our clients receive top-quality care with the latest equipment and techniques. Our pilots are highly trained and experienced with diverse backgrounds, including commercial, military and medical aviation.
REVA's air ambulance services in the Caribbean include:
Medical Air Transport Services:

Our medical air ambulance services within the Caribbean transports patients requiring immediate medical attention to the nearest facility.

Medical Escort Services:

Our medical escort services cover cases of repatriation and support patients needing medical supervision during transport.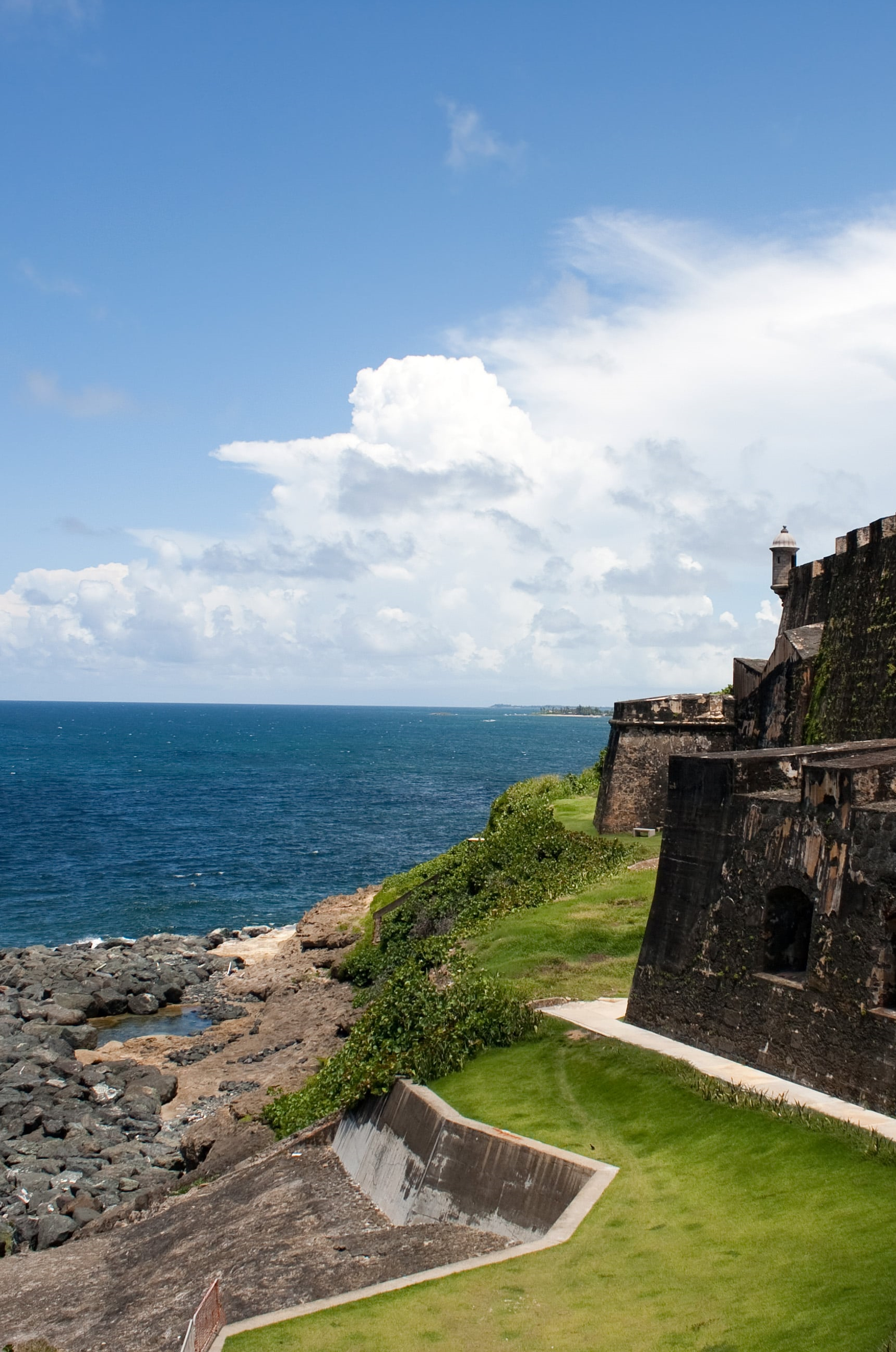 Call
The patient's representative calls our team and asks for support.

Confirm
REVA confirms the patient's condition and medical necessity, then coordinates all aspects of travel.

Complete
The patient arrives at their destination safely.
Why Choose REVA
Benefits of working with REVA include:
Safety:

Our safety training programs

go above and beyond all requirements

of applicable regulatory agencies.

Insurance claims:

Our team can help you navigate the insurance process with ease.

Medical professionals:

Our medical team holds many

accreditations and association memberships

, meaning you can trust us to deliver safe, modern and professional air medical transportation.

Bedside to bedside:

Our team of medical professionals remains at our patient's side throughout the process.

Communication:

Our team of professionals will keep all parties in the know about our patient's condition at all times.

Multilingual crew:

Our industry-leading linguistic specialists are adept at putting your needs first.

24/7 operations:

Our staff is available 24/7 to coordinate your needs.
REVA provides safe, efficient and compassionate medical air transport services for all patients in our care. With more than three decades of air ambulance experience worldwide, we are the industry leader in providing air ambulance services in the Caribbean and beyond.
Get in touch with our team online or request a quote today.

FIND US 24/7
Our Client Resource Managers are standing by 24 hours a day, seven days a week, 365 days a year, to apply our expertise to your insurance needs. Call any time.
INTERNATIONAL
+1 954 866 4338